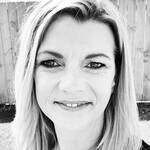 Hi , I'm Julieanne, its nice to meet you!
Welcome to Cufflink Suite
Cufflink Suite was born on the dream of offering Men a more extensive selection when it came to accessorising their suits. The former owner, Cam and Kate, struggled to find a diverse range of cufflinks for Cam, and it was through this frustration that Cufflink Suite was born.
In 2016, I purchased the business, and I quickly found that retailers were commenting that it isn't easy to get products and gifts for Men.
I have since developed my new brand Cody Jay, named after my son. The Cody Jay brand needed to present Lifestyle and Grooming products and gifts for Men. In the Men's grooming range, we have products such as Bath, beard, and shaving. This Grooming range is handmade here in New Zealand, and we only use natural ingredients. Our lifestyle range includes candles, jewellery, RFID wallets, and New Dad gift boxes.
Our goal is to keep adding to the Cody Jay brand with new and exciting products over time.
At Cufflink Suite, we offer a Custom Made service. Are you a corporate company looking for branded cufflinks or lapel pins? We can help. Send us an email with your enquiry, and we will get back to you.
If you are a Menswear retailer looking for an exclusive range of cufflinks, tie clips and lapel pins, we have access to thousands of products that will suit your needs; send us an email, and we will get back to you.
We also offer our Cody Jay grooming range as a custom product; if you want to have your label on these products, send us an email with your requirements.
Cufflink Suite and Cody Jay products are available for wholesale. If you are interested in becoming a retailer, please fill in the registration form at the top of the home page, and we can set up an account for you.